Window replacement in Arlington is an excellent investment for your home. New windows often mean added energy efficiency and lower utility costs. Additionally, they can improve curb appeal and your view from inside the house!
However, new windows aren't always the cheapest home improvement project you'll take on. With that in mind, you might wonder when to schedule this service for your home. Check out five warning signs that it's time to call a window installation contractor near you. They can also offer suggestions for new windows, doors, and other installations.
1. Colder than average winters? It's time for window replacement in Arlington!
Arlington isn't known for long, cold winters. However, it's probably time for new windows if you notice a colder interior than usual during winter months. Old window glass often becomes thin, letting in more cold air from outside. Also, older windows tend to pull away from their framing, creating gaps and resultant drafts.
Those older windows also might not close securely, which means a drafty interior. During summertime, you might also notice a stuffier or more humid environment in the home. On the other hand, updated double-glazed and triple-glazed windows offer more insulation. In turn, you'll enjoy improved interior insulation with window replacement in your home.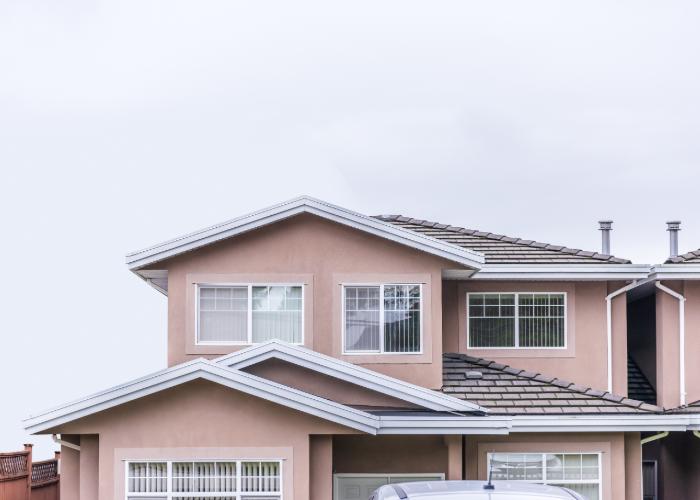 2. Schedule replacement when they won't get clean
If your home's windows don't seem to get clean, no matter how much you scrub, they might need replacing. Over time, harsh weather conditions and airborne grit etch and scratch windows. Then, those scratches trap and hold dust and debris you can't wash away.
As a result, windows then look dull, dingy, and downright dirty no matter how much you scrub. To avoid this rundown look, call us for expert window replacement. Your new windows will mean a stunning, sparkling look you'll love.
3. Don't struggle with window operation in your home
A home's windows should be easy to operate and lock securely. If you work to open or close any window in your house, call us! In some cases, a different window style might offer the needed solution. For instance, sliders that open sideways are easier to manage over an obstruction than standard single-hung windows.
Also, an older window started to sag, and warp might stick or fall open. A new window with a smooth fiberglass or vinyl frame ensures more straightforward operation. Updated windows also lock more securely, improving your home's safety overall.
4. Arlington window replacement improves curb appeal
If your home looks a bit shabby on the outside, consider getting new windows! Updated frames, more oversized windows, and different window styles can instantly improve a home's appearance. New windows can also break up the look of oversized exterior walls and dull brick or siding.
Also, consider that crisp white vinyl or fiberglass frames help create contrast with exterior paint colors. You can make your entire home look new by replacing those windows!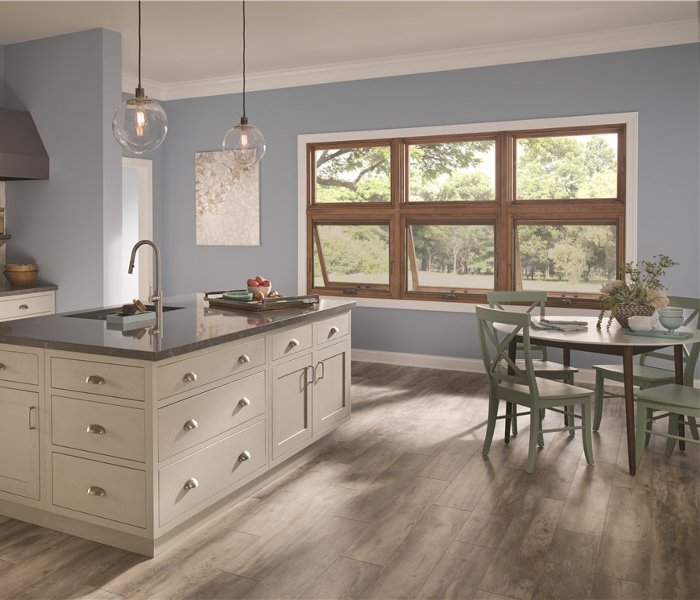 5. Don't like the view from the inside? It's time for window replacement!
New windows improve how a home looks from the inside and outside! More oversized windows mean more sunlight in interior rooms and an enhanced view. Additionally, bow and bay windows provide space for window seating, creating a cozy look.
Also, note that outdated frames can make your home's interior seem rundown and obsolete. On the other hand, new vinyl, fiberglass, or wood frames create a stunning appearance. In addition, you'll love the look of those new windows from inside and outside after their replacement.
What's the best style for window replacement in Arlington?
Don't think you need to settle for standard single-hung styles when choosing replacement windows! Sliders are excellent for placing above a sink, tub, or any other obstruction. Picture windows provide an unobstructed view where you don't need to open the window. Bow and bay windows jut out from home, allowing for more sunlight and a larger view.
Note, too, that we can combine window styles where needed. For instance, picture windows next to sliders mean a stunning view and more straightforward operation. On the other hand, custom windows are also an excellent investment for awkward spaces, oversized walls, and other areas around your home.
Arlington Home Window Replacement is happy to provide readers with this information about window replacement in Arlington. Call our Arlington window replacement contractors if you're in the market for expert window services. We'll schedule a FREE consultation and help you choose the right window for your space. To get your property started, contact us today.